Professional Certified Technicians
Laser Printer Resource offers on-site service anywhere in the California greater San Francisco Bay Area; Richmond, Oakland, Berkeley, Concord, Sonoma, Santa Rosa, Rohnert Park and beyond.
Please Call  925-933-3366 or 415-433-3366 or 707-585-1585 or e-mail andy@LPResource.com to order service for your laser printer, copier, fax machine, or plotter.
We offer discounts on services to multiple machines, so please call us for price quotes.
We provide:
Fast, reliable service
Skilled and knowledgeable technicians
Preventive maintenance programs
Printer service programs
OEM and Compatible Toner Cartridges
Compatible toner cartridges are manufactured in California.
Our Products are:
High quality/High yield
Economical
Environmentally friendly
Our Product Line:
Compatible toner cartridges
New OEM toner cartridges
Typewriter ribbons
Much more. We carry everything for your printing needs!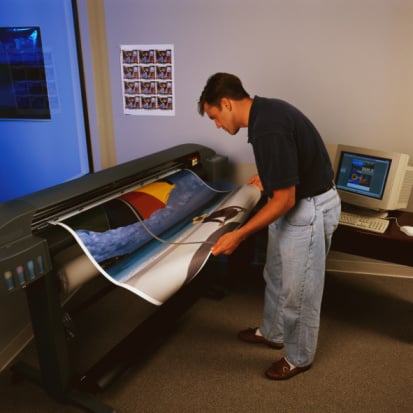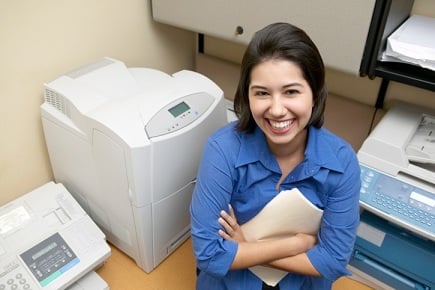 We send our clients only A+ Certified Technicians
We offer two ways that our company can help you:
Time and materials field support. We can schedule a set time to stop by for regular maintenance every 3 – 6 months, or on an as needed basis.

Advantages:

Our technicians are totally mobile and can handle multiple sites throughout California. Each technician is equipped with a cellular phone to receive calls and update close times promptly. Each vehicle has a "parts caddie" with inventory of common parts to speed repairs and decrease your downtime.
Service Agreements. The agreements can be custom tailored to meet your specific needs. Agreements usually include parts, labor, a guaranteed response time frame, and may even include a guaranteed repair time frame. These agreements are purchased per machine at a FLAT YEARLY RATE!

Advantages:

Projection of costs: you will know exactly how much to budget for equipment maintenance and repair.
MONEY SAVER!

Even Hewlett-Packard, one of the most reliable laser printer manufacturers in the industry, projects a

17% hardware failure rate for new equipment in the first year!

Obviously, equipment beyond that age would have a higher failure rate (25% second year, 30% after that). The average repair cost per hardware failure, on a time and material basis, is $225.00 (Rate average based on a survey of 10 different service providers in Northern California.)
SERVICE AGREEMENTS DO HAVE THEIR ADVANTAGES!